Vice-chairman of Henan Province Political Consultative Conference Visit our Factory
Date:2016-06-15
share us:
In June, 2016, Liang Jing (Vice-Chairman of Henan Province Political Consultative Conference, Chairman of Henan Federation of Industry) and other cadres visited our factory, the aim is focus on the technical strength and boilers' security operation.



Recently, there are many boiler explosion accident happened (boiler explosion in a Shanghai plastic company in May, 2016, boiler explosion in a metal product plant in Jiangsu Province in January) which leaded to heavy damage on human and property. The leaders of China pay attention to these events, and they would like to prevent this kind of problem by producing high quality boilers.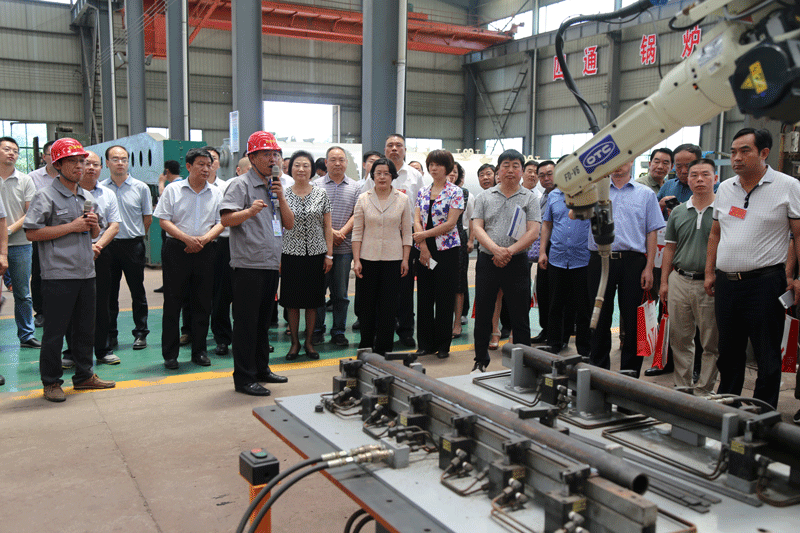 During visit, the engineers in our company showed these cadres the technology on boilers. They analyzed the reasons why boiler explode, and how to prevent the explosion from the perspective of the boiler design.
The reasons were concluded into 3 points. The first reason is poor design and manufacture, there is no proper material selection, unreasonable design on welding joint and poor material quantity. The second reason is poor use and management. There are problems on pressure gage or safety valve, water shortage, over thick limescale, and corrosion by gas and water. The third reason is improper installing and repairing.

Sitong Boiler devote itself to the safe equipment, it employs the explosion proof design on boilers to prevent the problem of explosion. For example, return water injection device is installed to avoid water wall explosion, the arched tube plate and spirally corrugated tube is for preventing tube plate crack, exhaust gas multi-pass and multi-return system can move the dust and gas naturally, the PC controller is installed to avoid water shortage, heat preservation, and over-pressure, and anti wear design on boilers, etc.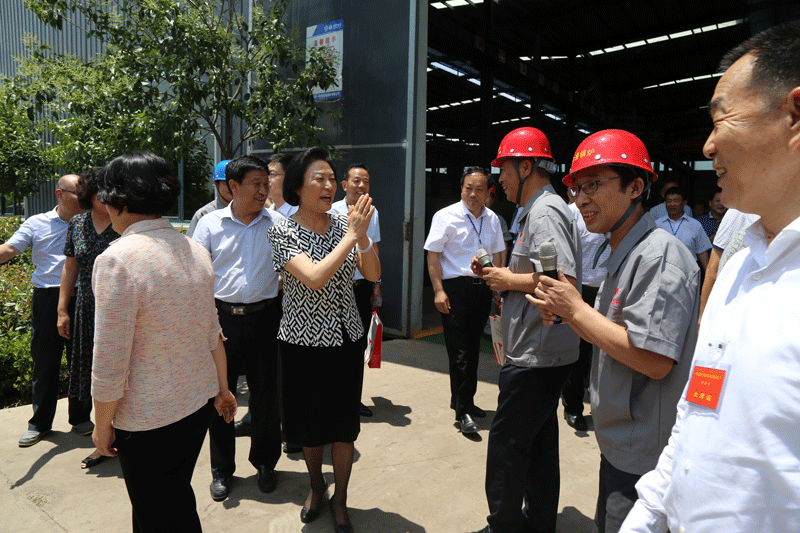 After visiting, the vice-chairman Liang spoke highly of the boilers' quality on explosion prevention, and they hope Sitong Boiler will produced more advanced and safe boilers, and they will support the R&D on technology in this area vigorously.