Kazakhstan Customer Visit Our Factory
Date:2016-07-21
share us: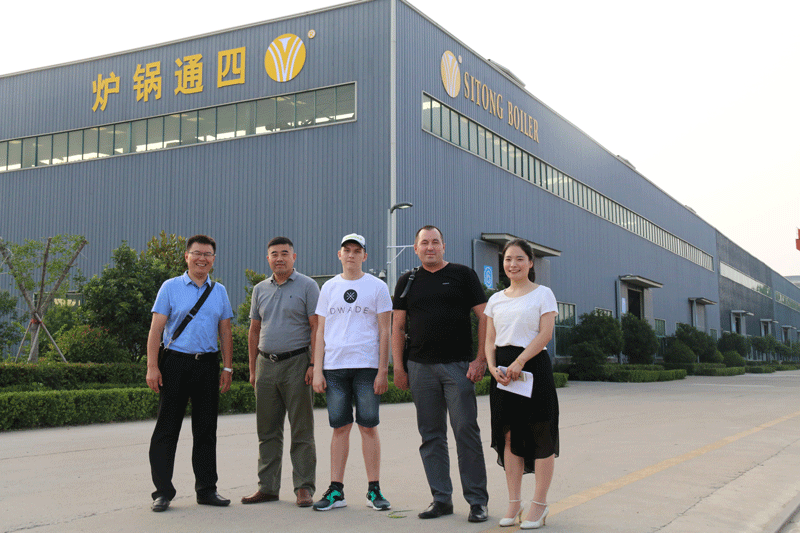 In 4th July, 2016, the customer Коля comes from Kazakhstan visited our factory. He showed his appreciation for the friendly reception and he was likely to cooperate with us. As the big country in oil plants cultivation, the annual average output of melon seed in Kazakhstan is about 4~5 million tons, and shell of melon seed is one kind of main fuels with low cost. So, Коля was very interested in the biomass fuel boilers.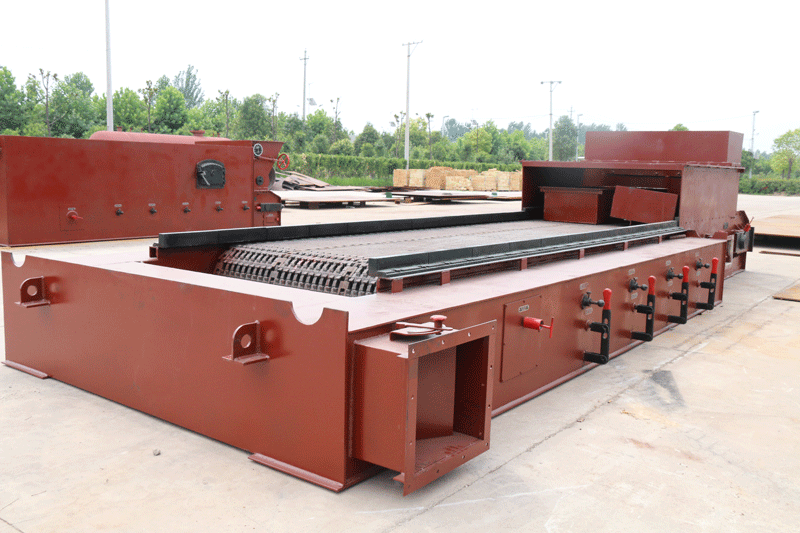 During investigation, Коля focused on two series boilers, one is DZL series melon seed shell/ coal-fired steam boiler, another one is YLL series melon seed shell thermal oil boiler. He payed attention to the problems of coking, blower loading and fuel consumption efficiency. we answered these questions seriously to reassure his doubts.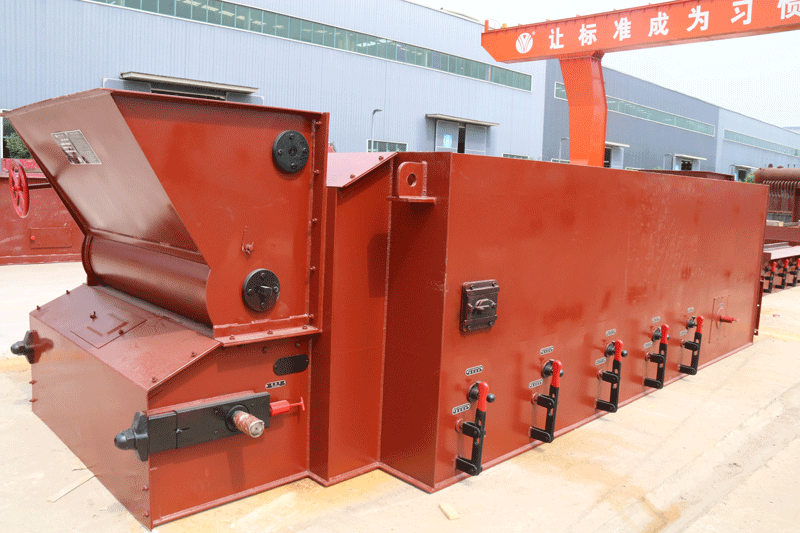 For the DZL series steam boiler, the unique design of secondary air system in fore-and-aft arches improves the ignition condition of biomass fuel, the independent wind chamber achieves the reasonable ventilation, ensure secondary combustion of fly ash after particles decomposed, the combustion temperature and combustion efficiency (around 90%) are improved, and coking is prevented. Moreover, in order to avoid coking, the large-scale heating surface is installed in the furnace. The biomass fuel is sent to furnace by blower loading equipment, air comes from the bottom of grate, strength the air disturbance, the seed shell is sprayed into combustion chamber for suspension fluidized combustion. The combustion chamber of YLL series thermal oil boiler is composed of vertical large diameter circular tube, fuel combustion space is large, improve the combustion efficiency and thermal efficiency.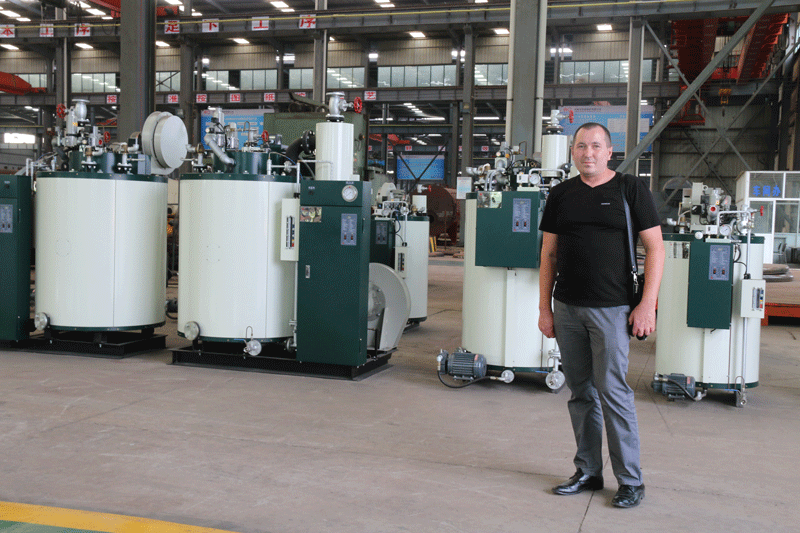 After understanding of these boilers, Коля would like to choose the DZL series steam boiler. We have already reached an agreement on the preliminary design of boiler house, and the rest work is proceeding.