Siri Lanka Customer Ordered an Horizontal Moving Grate Steam Boiler for Confectionery Plant
Date:2016-11-23
share us:
Customers from Siri Lanka contact Sitong boiler, and would like to buy one 1 ton steam boiler for his new confectionery plant if possible. After 10 days communication, they come to Sitong Boiler and check the quality of the boilers.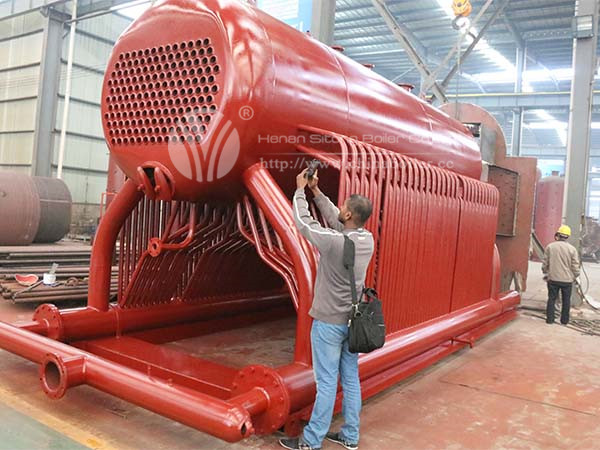 The steam boiler we advised is
horizontal type single drum coal/biomass fired moving grate boiler
, the model is DZH1-1.0-M, steam capacity is 1.0t/h (tph), the working pressure is 1.0 MPa (10kg/m2), the fuel is wood. Except the wood chips, this series boiler can also burn II class bituminous coal, biomass pellet, rice hull, peanut shell, bagasse, etc. Generally, the diameter of biomass pellet (wood chips) for this DZH series moving grate steam boiler should be between 6 to 10 mm, the length should be 4 or 5 times of diameter, water content should be less than 15%, and ash content should be less than 2%.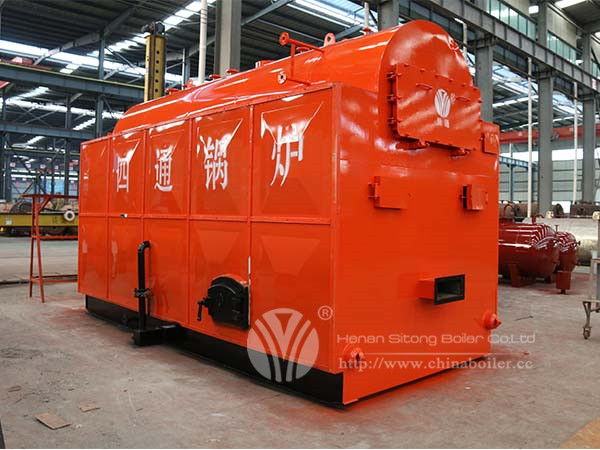 The Siri Lanka customer studied the drawing seriously, and asked for the parameter of fire tubes and auxiliary accessories, the thickness of the drum, and the quotation of price as well. When they visited the factory, we took them to check all the equipment on the price list in sequence. When finished, they were very satisfied with the DZH series wood chips fired moving grate steam boiler, and ordered it before they went back to Siri Lanka.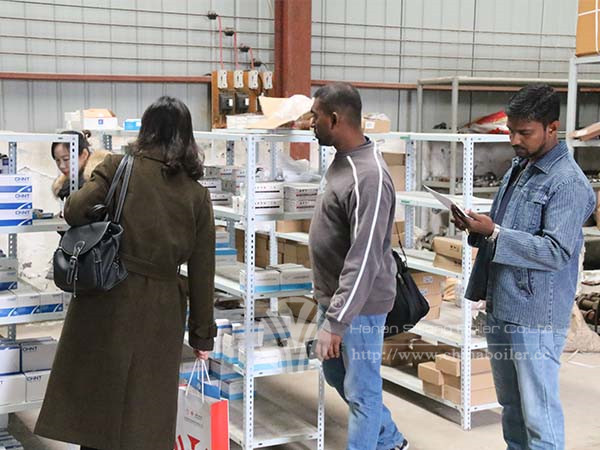 Sitong Boiler is a professional industrial steam boiler manufacturer, with design and manufacture license permits of A1, A2 boiler and D1 pressure vessel. The company passes ISO 9001 international quality system certification, and gains the international certificates of CE, SGS, and BV, etc. The main products include oil gas fired boiler, coal/biomass fired boiler, thermal oil heater, circulating fluidized bed power station boiler, and AAC plant autoclave and wood autoclave.