National Ministry of Industry and Information Technology Investigate Sitong Boiler
Date:2016-11-30
share us: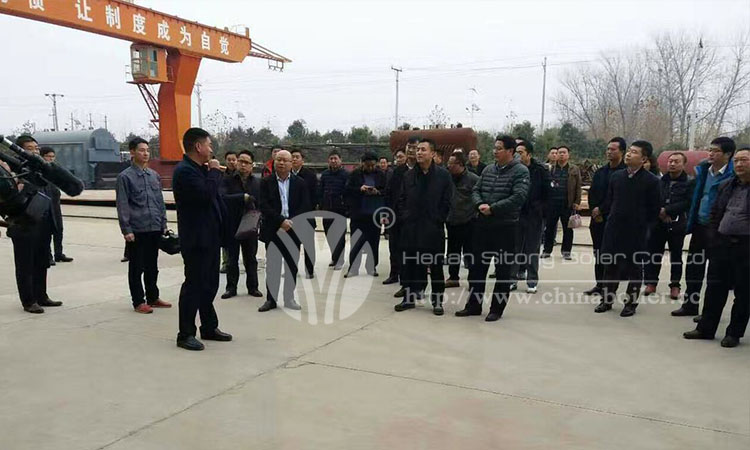 On 29th, November, the leaders of National Ministry of Industry and Information Technology went to the manufacture base of Sitong Boiler Company for investigation. This is the second time that the national leaders visit Sitong Boiler in this month, indicate that our company has already because the national key enterprise that supported by government.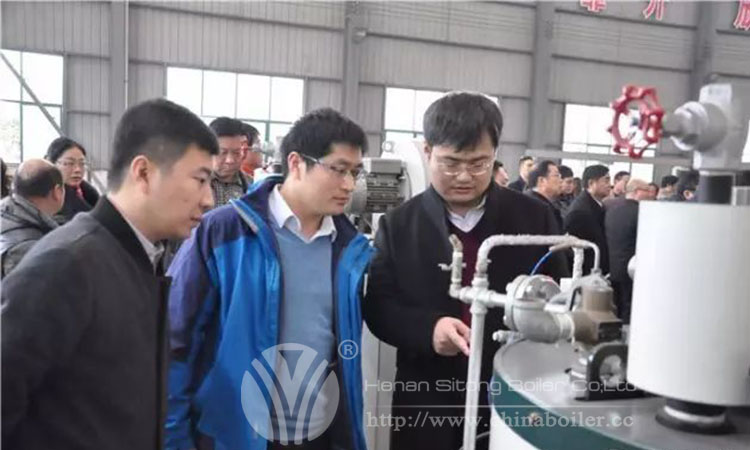 The aim of the institution is to implement the industry planning and policy, monitor the dail operation of industries, promote the development of major technological equipment and innovation, etc. Sitong Boiler concentrates to the advanced boiler technology to make the boilers more energy saving, high efficiency and environmental protection. For example,
the vertical type once-through structure oil gas duel fuel steam boiler
can get the sufficient pressured steam within 3 minutes, equipped with full automatic control system to make the boiler more convenient, stable and safe, moreover, the combustion efficiency can reach as high as 96%. The leaders are very interested in this industrial small steam capacity boiler, and spoke highly of it.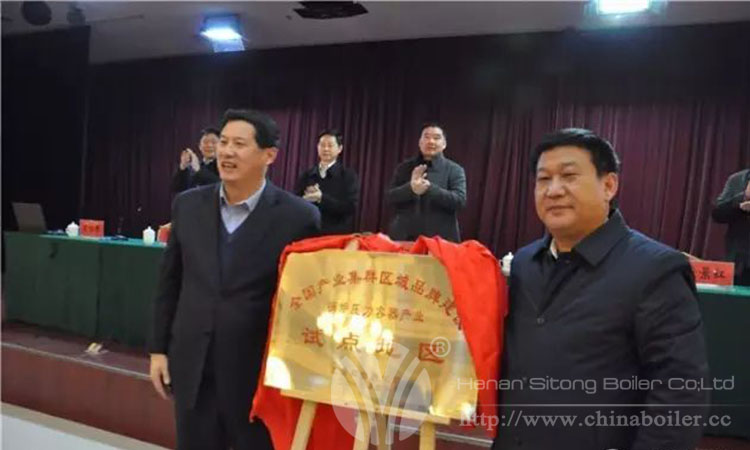 The leaders decided to set up a Brand Construction Pilot Area of industrial boiler and pressure vessels in the industrial cluster of Taikang, Zhoukou, where is the Sitong Boiler factory located. Sitong boiler is one of the main boiler manufacturers for the nation to support. As it is professional on both industrial boiler and pressure vessels, and has the related experience for more than 40 years. The company passes ISO 9001 international quality system certification, and gains the international certificates of CE, SGS, and BV, etc. The main products include oil gas fired boiler, coal/biomass fired boiler, thermal oil heater, circulating fluidized bed power station boiler, and AAC plant autoclave and wood autoclave. Sitong Boiler will keep on the advanced boiler technology, and provide more valuable and higher efficiency industrial boiler products.