Uzbekistan Customers Visit Sitong Boiler for Gas Fired Thermal Oil Heater
Date:2016-11-21
share us:
Uzbekistan customer came to visit the factory of Sitong Boiler, we picked them up from the airport and took to the factory directory. Firstly, they went to factory to see the real boiler product, and then went to the meeting room for in-depth understanding the thermal oil boiler and discussing the contract. "The factory is so large, and you are so enthusiasm and patient, your attitude toward work gains my trust on Sitong Boiler". The customer already paid the deposit, and the details are under negotiation.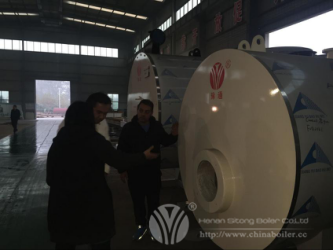 The boiler they choose is YYW-4700Y(Q) series
natural gas fired thermal fluid heater
, the diameter of first coil is 189cm, circumference is 265.5m, and the second coil diameter is 223cm, circumference is 371m. The coils are made of multi-heads small diameter steel pipes, has the advantages of good thermal expansion and low stress.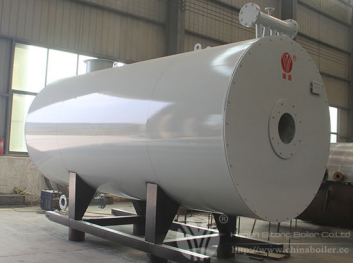 Thermal oil heater is a kind of energy saving equipment to offer the temperature as high as 340℃, and work under a low pressure of 1.1MPa. Expect the perfect coil design, there are many other advantages of this series industrial boiler. There is a large diameter combustion chamber to achieve high thermal efficiency, the smoke gas is three pass design, and the boiler is equipped with safety explosion-proof equipment and automatic control device to guarantee safe and reliable operation.
After communication, customers change his mind from a coil that fit for the oil shell to a new industrial thermal oil heater, which is a better combination of new coil and new shell. The details are processing, and we will definitely design an perfect industry boiler for this customer.