Congratulations! Two Years Improvement Wins the High-demand Customer Back
Date:2016-07-29
share us:
One 25t coal fired steam boiler is on the way to Pakistan now, 7 big trucks are used for this transportation, which is spectacular and exciting. Two years ago, it's a pity that we did not have chance to cooperate with the customer, but now, we win him back!




In October 2013, customer from Sapphire Textile Mills Ltd. came to visit our factory, which is one of the largest manufacturers and exporters of textile products in Pakistan. He focused on two types of boiler- coal fired steam boiler and thermal oil boiler with more than 10t/h for production. After visiting, our company left him an excellent and deep impression.

The customer was very concern about the specific of configuration, what he wants was the most advanced equipped boiler, such as the motor and the electrical element of electric control cabinet should be international brand, the ID fan and impeller should be equipped with mute shock device, ect. After consultation, we can design the boiler based on some of his needs, but it is still a pity that we miss the customer as his requirement is too strict for us.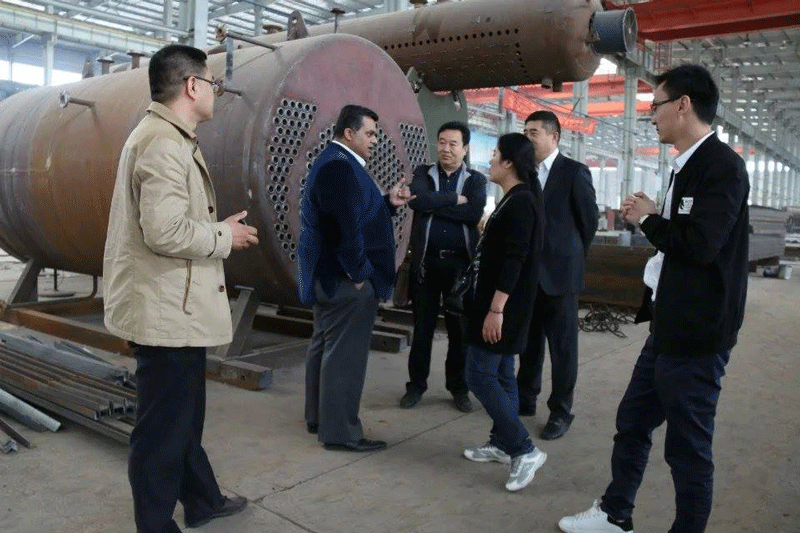 Unexpected thing happened in April 2016. The customer contacted us and visited our factory again. This time, he would like to choose one 25t coal fired steam boiler with the advanced devices. Finally, we designed a boiler to meet the customers' needs perfectly, which equipped with German Simens motor, Schneider electrical elements of electric control cabinet, stainless steel impeller, and ID fan and impeller with mute shock device, ABB variable frequency control, Ethernet switch, and Ethernet cable. The customer was very satisfied with the design, and then signed the contract with us. Now, the big size boiler with highest quality is shipping to Pakistan.