Mayor of Zhoukou City Visit Sitong Boiler Factory
Date:2016-11-03
share us:
On 2nd November, Sitong Boiler ushered in the investigation by the mayor of Zhoukou city along with all the county chiefs. After visiting, these leaders speak highly of our contribution on environmental protection, affirm the strength of Sitong Boiler, and encourage us to be more innovative on boiler technology.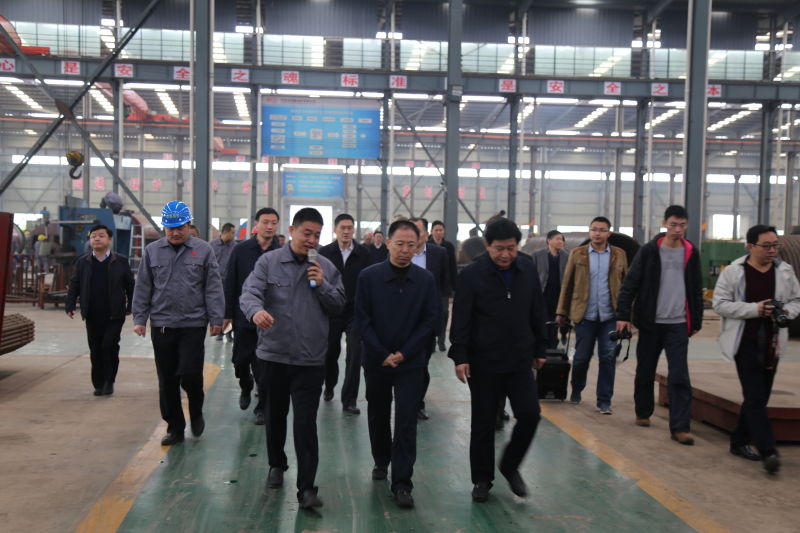 The president of Sitong Boiler holds the post of narrator, and shows them around the factory. Sitong boiler factory covers an area of 130,000m2 with more than 1000 employees in total. The main products are industrial boilers and pressure vessels, includes coal/biomass boiler, oil/gas fired boiler, horizontal grate boiler, small vertical boiler, thermal oil heater, AAC plant autoclave, etc.
With the proceeding of coal fired boiler improvement project around China vigorously, the leaders pay more attention to the boiler technology on environmental protection. As the professor on industrial boiler and pressure vessels, Sitong Boiler has already adopts the latest technology on boilers to protect the environment, for example, the splayed wall is used in

horizontal chain grate boiler

, which has the function of dust falling, to control the dust consistence, besides, the international famous brand burner (Baltur/Rellio) or advanced corrugated furnace is used for the

oil/gas fired boiler

, to ensure the sufficient combustion and lower emission of harmful gas.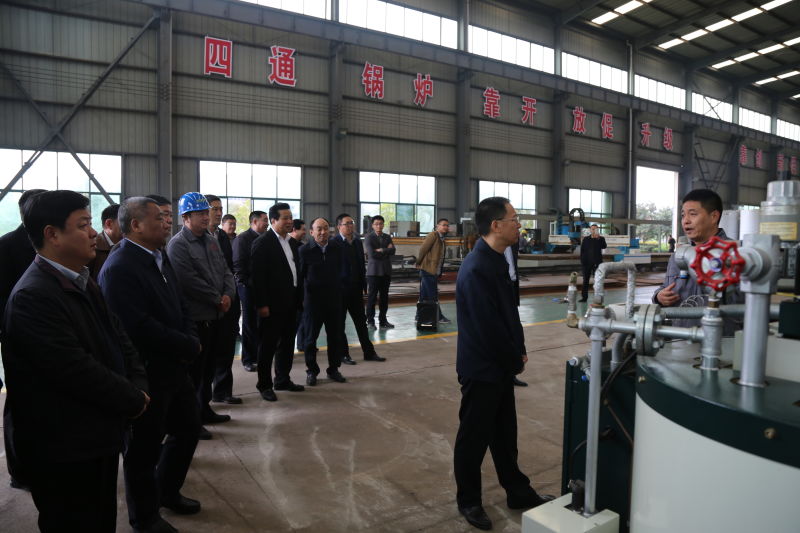 In addition, the leaders are very interested in the

vertical type oil gas fired once-through structure boiler

, this boiler was exhibited in the Shanghai International Boiler Exhibition in October, and drew a great attention. It has a small size but with a very high efficiency. The combustion efficiency could reach 96%, and thermal efficiency could reach 95%. Otherwise, it can get sufficient pressured steam within 3 minutes. It is very convenient for operation, after leaving factory, it can run just switch on the power.
Compare with last year, Sitong Boiler pay more attention on advanced technology, and produce more innovated and high quality industrial boiler and pressure vessel products. The leaders affirm the strength of Sitong Boiler, and would like to support our company to be the top industrial boiler manufacturer of China.