2 Sets Diesel Oil Fired Steam Boiler are Shipping to Saudi Arabia for Laundry
Date:2016-10-19
share us: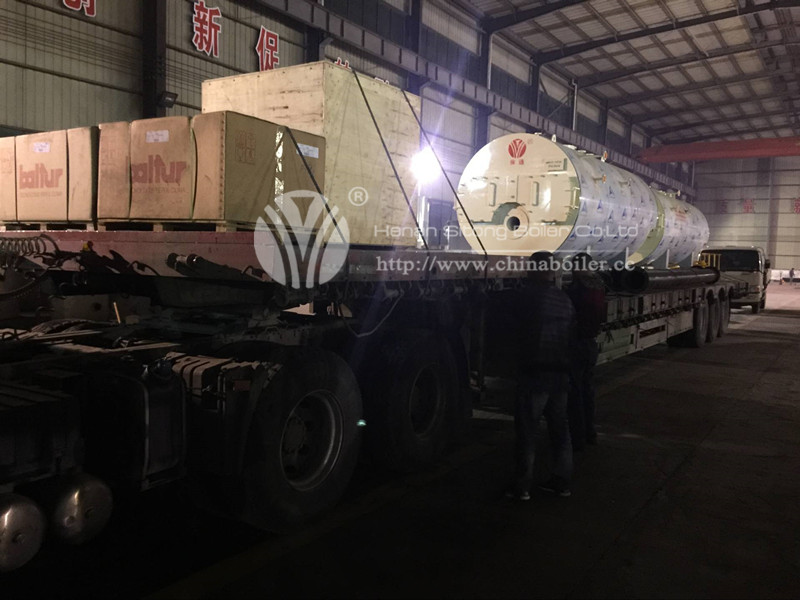 1ton and 1.5ton capacity WNS series diesel oil fired boiler are shipping to Saudi Arabia, the working pressure is 1.25 MPa (12.5 bar). These two boilers are used for laundry and dry cleaning.

There is one small problem on the date of delivery, as the customer would like to receive the the boiler at the early of October, while Chinese people has holidays for the Mid-autumn Festival and National Day, it is unlikely to arrive Saudi Arabia on time. This is an old customer, last time, he bought the same model oil fired boiler, it is a high efficiency boiler with low operation failure rate, he is very satisfied with it. After communication, He agree to delay for several days. He said: " I would like to buy Sitong boilers because of the high quality, and I am willing to wait."
Sitong Boiler focus on
oil gas fired boilers
for more than 30 years. The WNS series oil gas fired boiler is equipped with explosion-proof device and Simens/Delixi electric controller, it is very safe and the operation failure rate is lower than 0.1. Moreover, it could equipped with economizer and condenser if necessary, the thermal efficiency can reach as high as 98%.
Sitong Boiler is a national approved and designated enterprise, with design and manufacturing license permits of A1, A2 industrial boilers and D1 pressure vessels. The main industrial boiler products include oil gas fired boilers, coal biomass fired boilers, thermal oil heater, electric heating boiler, and AAC autoclave, etc.