Sitong Low NOx Once Through Boiler for Beijing Exhibition
Date:2019-07-26
share us: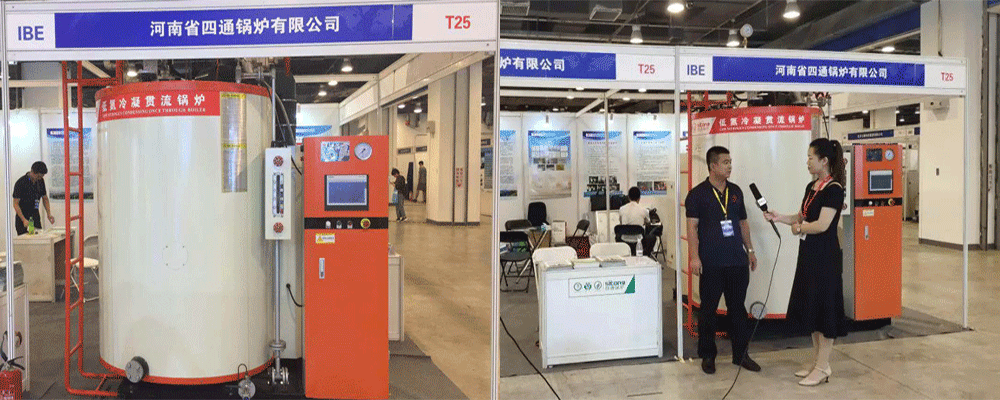 The 15th Beijing Environmental Protection Boiler Equipment Exhibition is official kicked off on 24th, July, Sitong Boiler take part in the boiler exhibition, the theme of the boiler exhibition is environmental protection and energy saving, and the booth No. is T25. Sitong Boiler exhibits the low
NOx once through boiler,
which draw lots of participants' attention.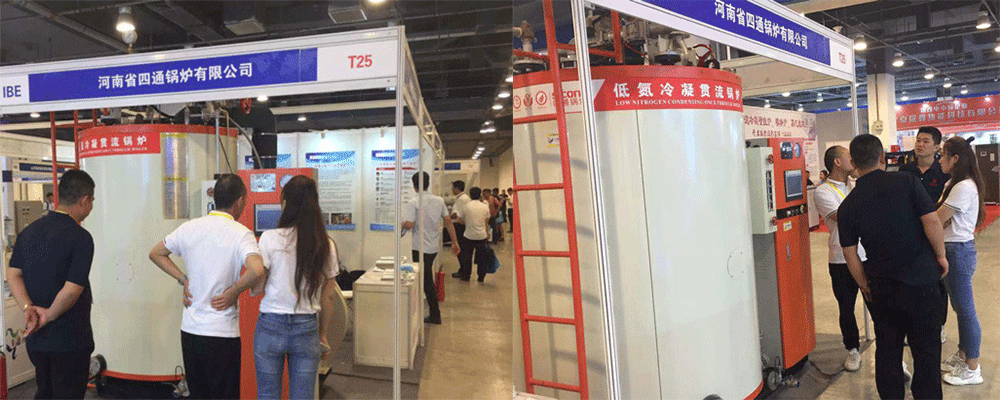 The NOx once through boiler use oil and gas as fuel, steam capacity rangers from 0.1 to 2t/h (100~2000kg/h), it uses the advanced technology on one through structure and vertical type, makes the boiler beautiful appearance and high efficiency. The boiler is equipped with high efficiency oil gas burner, low NOx emission, environmental friendly. Moreover, the boiler is equipped with condenser, which increase the thermal efficiency higher than 98%.
Characteristics of low NOx once through boiler
1. Get sufficient pressured steam after 2~4 minutes ignition
2. Thermal efficiency higher than 98%
3. Low Nox Emission
4. Offer high quality steam, the dryness fraction can reach 99%.
5. Combustion gas flow through water tubes with high speed, good heat transfer
6. Seamless tube is used for preheater, optimized by sand blasting and hot-dip galvanizing treatment, extend the working life.
7. Full auto-control and monitoring multiple boilers' operation at the same time on steam evaporation capacity, fuel consumption, steam pressure, water level and temperature, etc.
Sitong Low NOx High Efficiency Boiler
Except low Nox once through boiler, there are other types steam boilers that equipped with low NOx emission burner and condenser, i.e.
WNS series fire tube condensing boiler
,
SZS series water tube condensing boiler
. These boilers are very popular on industry production because of environmental friendly, energy saving, and high thermal efficiency.
Sitong Boiler Co., Ltd is a national approved and designated enterprise, with design and manufacturing license permits of A1, A2 industrial steam generator and hot water boilers and D1 pressure vessel (AAC autoclave). The industrial boiler products include industrial coal/biomass fired boilers, oil/gas fired condensing boilers, electric heating boilers, chain grate stove boilers, and thermal fluid oil heater, etc.