Hubei school:hot water boiler with high safety
Date:2016-05-10
share us:
The foreign languages school covers an area of 110 acres, including a teaching building, students'apartment,teachers'apartment, one office building.
Safty is very important for school. Acording the scale and the requirements of heating drinking and bath water, we installed two sets of one set of CWNS3.5,two sets of CWNS2.8. The boilers has been running well since the school was founded.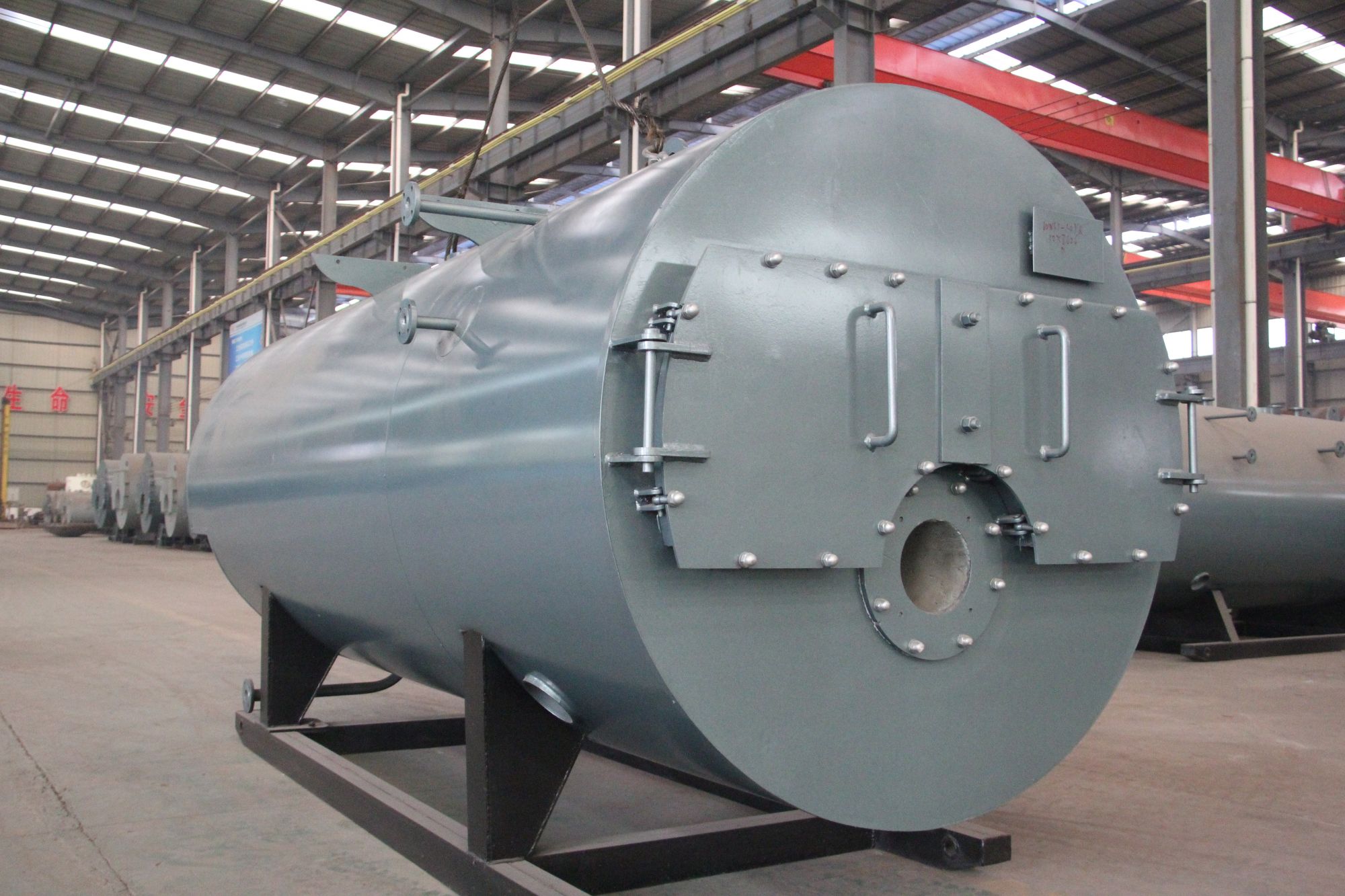 This series boiler is horizontal three return fire tube hot water boiler. The burning control, water feed, programs run automaticlly. This boiler is safe and reliable,compact structure, simple operation, easy installation, high efficiency, less pollution and noise, etc. It is widely used for factory, hotel,hospital, office building, etc.
Fuel gas hot water boiler protection device
1.Monitoring of water level: equipped with water level electronic detector to control the water level.
2.Setting time: the users can set the starting and stopping time as their demand.
3.Electric leakage protection: when the elements of boiler have a electric leakage, the control system will cut off power automatically.
4.Water shortage protection: when the boiler is lack of water, the system will turn off burner and raise alarm.
5.Power abnormal protection: When the power is abnormal, the boiler will stop working immediatelly.
6.Over pressure protection: when the pressure of boiler is over seeting point, burner will stop working and raise alarm.
7.The pressure controller, water level alarms, safety valves, low water level alarm and multiple safety protection.
8.Gas manifolds and protection system: t oimprove the filter, regulator, solenoid valve, etc, to ensure the security of the gas.
9. Flue gas monitoring: it can automatically monitor exhaust gas temperature of the boiler and more easily grasp the boiler's combustion.