Sitong Heavy Oil Boiler for Textile Industry
Date:2016-12-13
share us:
During the process of dyeing and drying in textile industry, steam plays an significant role, the industrial boilers is used combined with the use of resing finishing stenter, dyeing machine, drying room and mixing mill. In textile industry, heavy oil boiler is suitable in various production process.
Introduction of Sitong Heavy Oil Boiler
Sitong heavy oil boiler is a kind of high thermal efficiency heating device with low failure rate (0.1). The main products of heavy oil boiler are horizontal type steam boiler, and vertical type once through structure heavy oil boiler.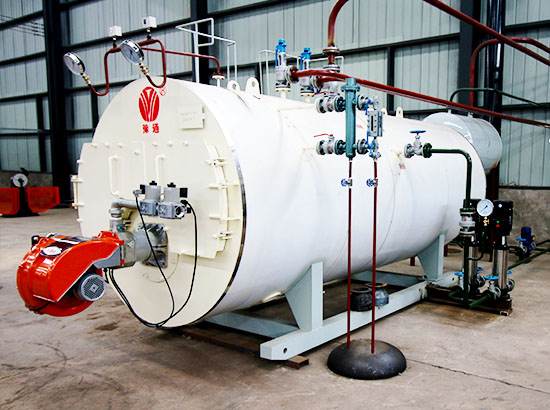 The
h

orizontal heavy oil fire tube boiler
is an safe equipment with full automatic
control system, the efficiency could reach as high as 98% with the equipment
of economizer or condenser. It is the patent products of Sitong Boiler, the patent
number is 2014 2 0504448.2. It has wet back structure, can adapt to the high
temperature, has a good sealing, increase the radiation heat transfer area and
improve the heat transfer efficiency.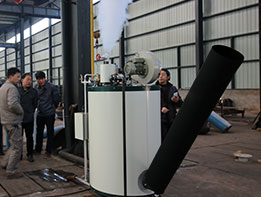 The
vertical type once-through heavy oil boiler
has high thermal efficiency (96%)
and quick steam generation (2~4 minutes). This series boiler is constructed with
vertical water tubes, small steam capacity (0.1-2tph), low infrastructure investment
and running quiet. This boiler is equipped with full automatic controllers on
temperature, pressure, and water level, etc, to ensure highest safety and reliability.
Peculiarities/Technical Features of Sitong Heavy Oil Boiler
1.The thermal efficiency can reach to 98% after specific design.
2.The 100% NDT (non destructive testing) make sure more than 20 years' working life.
3.The boiler could adopt new stainless steel package, the appearance is much more delicate.
4.The equip of economizer saves 8% fuel consumption.
5.Condensate water devices saves 15% fuel consumption.
6.40 years experience on oil gas boiler, the boiler failure rate is lower than 0.1.
7.The boiler starts up quickly, it can reach the rated working condition within 15 minutes.
8.The boiler use sitong patented technology, 100% completely butt welding, minimum stress, and the quality is more reliable.
9.Sitong Boiler has got CE certificate of WNS series steam boiler, also, we can offer SGS, BV inspection.
10.The brand of burner is Italy Baltur/ Rellio, fuel burn sufficiently. It has the function of furnace cleaning, automatic ignition, ignition detection, high and low pressure protection, and leakage detection, etc, ensure the safe operation and high combustion efficiency.
11.Equipped with multi-function safety explosion proof equipment and advanced automatic control system, ensure safe operation.
Models of Sitong Heavy Oil Boiler