Henan Province Industrial Boiler Quality Improvement Conference
Date:2017-12-26
share us:
In recent years, boiler quality and safety issues attract many attention. It is reported that, in 2017, there are about 60~70 thousands new boilers are manufactured and used in China, and 35% of them are came from Taikang country (Henan Province). However, 0.3 safety accident happened per 10 thousands boilers every year, which means, not all the boilers are 100% safe when operating.

Boiler Quality Improvement Conference




In order to improve the boiler quality and decrease the safety issues, the Industrial Quality Improvement Conference is carried out in 25th Dec., 2018. Sitong Boiler take part in the conference as one of the sponsors.

More than 350 government leaders, boiler professors, engineers, and successful entrepreneurs took part in the meeting, including the Special Equipment Safety Supervision Bureau of Quality Supervision, Inspection and Quarantine of the People's Republic of China, China Boiler and Boiler Water Quality Association, Henan Bureau of Quality and Technical Supervision, and Henan Province Commission of Industry and Information Technology, and many industrial boiler institutes, etc. In the conference, professors came up with different measures to improve the boiler quality.

Boiler Quality Improvement Measures



1. The boiler manufacturers should have the awareness to improve the boiler quality themselves, and to know what are their shortages (quality system, equipment, etc.) on the way to improve the quality.
2. The Industrial Boiler Association should supervise and guide industries to improve the boiler quality.
3. All the boiler manufacturers in Taikang County should cooperate with each other, and make progress together.
4. Pay more attention to automation equipment to increase the products quality level and stability.

Boiler Quality Activities of Sitong Boiler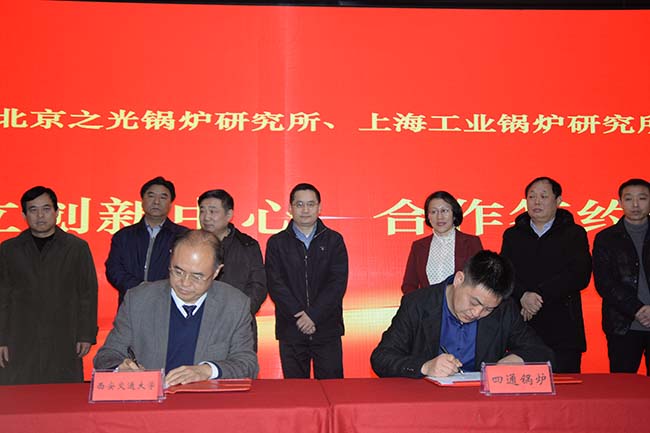 As a historic brand in Taikang County, Sitong Boiler is always on the way to improve the boiler quality. In the last few years, Sitong Boiler make many efforts to improve the boiler quality, for example, use high quality raw material, senior welders & automatic welding machine, and do different examination ( x-ray detection, ultrasonic flaw detection, magnetic test, or penetration test). In the following years, Sitong Boiler plan to achieve full automatic production, especially on the production of serpentine pipe, header, and membrane water wall, etc., to make sure the quality of auxiliary accessories. Moreover, there will be a Boiler Innovation Center will be set up in Sitong Boiler Manufacturer Base, under the help of Beijing Zhiguang Boiler Research Institute, Xi'an Jiaotong University, and Shanghai Industrial Boiler Research Institute, Sitong Boiler will make more efforts to contribute the boiler quality improvement.