1.5 ton Diesel Oil Fired Steam Boiler is Shipped to Kazakhstan
Date:2016-12-26
share us: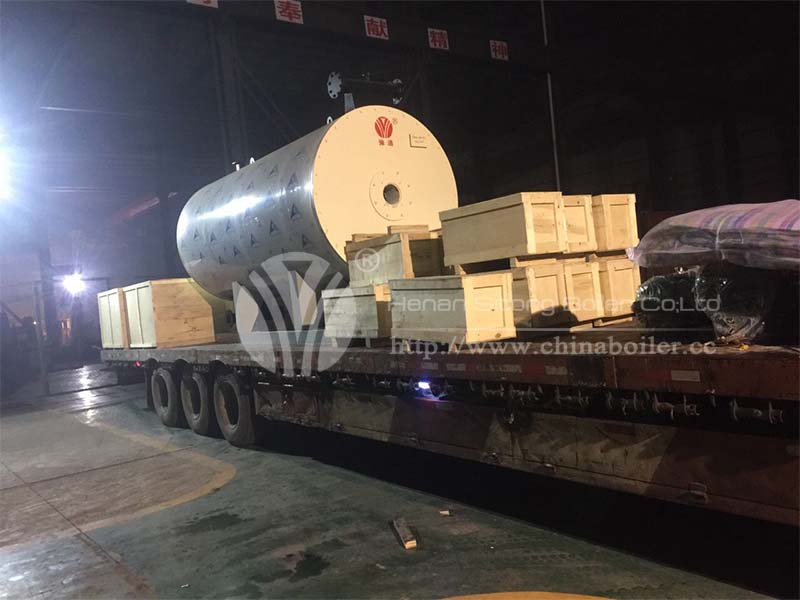 Steam capacity: 1.5 ton
Working pressure: 112.5bar
1.5 ton
WNS series diesel oil fired steam boiler
used for sugar mill is shipped to Kazakhstan. This series boiler is the patent product of Sitong boiler, which is a safe heating equipment with full automatic control system. Diesel oil is often used for industrial boilers, as it has the advantages of low viscosity, higher thermal conductivity, and less impurity.

Application of Diesel Oil Boiler
Diesel oil boiler is widely used in various industries, except sugar mill, it is also used in pharmaceutical industry, chemical industry, textile industry, wood processing industry, paper industry, rubber industry, etc.
Advantages of WNS Series Diesel Oil Fired Steam Boiler
1. The boiler adopts new stainless steel package, the appearance is much more delicate.
2. The thermal efficiency can reach to 95% after specific design.
3. 100% NDT (non destructive testing) make sure more than 20 years' working life.
4. The equip of economizer saves 8% fuel consumption.
5. Condensate water devices saves 15% fuel consumption.
6. 40 years experience on oil gas boiler, the boiler failure rate is lower than 0.1.
7. The boiler starts up quickly, it can reach the rated working condition within 15 minutes.
8.. Sitong Boiler has got CE certificate of WNS series steam boiler, also, we can offer SGS, BV inspection.
9.. The brand of burner is Italy Baltur/ Rellio, fuel burn sufficiently, and ensure the safe operation.