Introduction



The structure of heavy oil fired water tube boiler is arranged as drum longitudinal type "D" shape, it's quickly assembled boiler with water tubes, has the characteristics of high steam quality, sufficient output, and high thermal efficiency (97%), etc. The structure of furnace water cooling wall and convection gas pass is membrane wall, have good sealability, and effectively reduce refractory brick quantity and maintenance workload. The layout of economizer at boiler tail could effectively reduces exhaust gas temperature and improve boiler thermal efficiency. This series heavy oil fired water tube boiler is delivered as whole when leave factory, convenient for transportation, and has a short install period.





Products Advantages



1. High Quality Assurance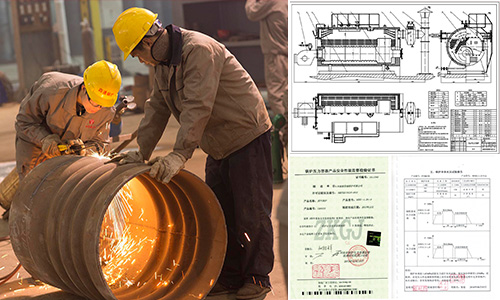 1) There is a professional design engineer team, before manufacturing, every boiler design drawing have to be approved by boiler and pressure vessel experts of CSBTS ( State Bureau of Quality Technical Supervision ), and then the boiler could be produced only if qualified.
2) To ensure the raw materials quality, all the steel plates are special-used for boiler with the Inspection Certificates. The raw material materials are inspected when entering factory, and only the qualified material could be put in storage and used for production.
3) To ensure the welding quality, there a professional welding team, including more than 30 senior welders. The welding materials are stored under constant temperature and humidity, to ensure the welding material quality.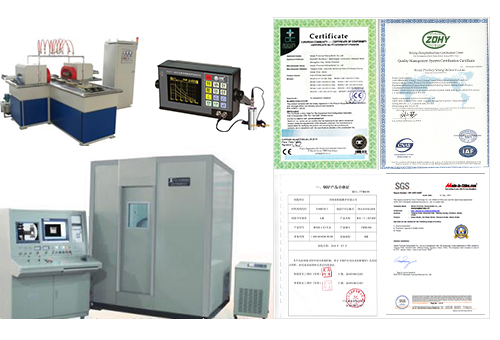 4) The welding quality will be further examined during boiler manufacturing, by using x-ray detection, ultrasonic flaw detection, magnetic test, or penetration test, etc.
5) To ensure the boiler quality, the leakproofness and strength of pressure parts will be tested. The hydrostatic test is to make sure no water drop or water mist leakage appear on steal wall or welding joint, no water leakage appear at the place of expansion, and no obvious residual deformation and abnormal situation.
6) To ensure no problems before boiler delivery, all the raw materials and boilers are supervised and inspected by the experts of Inspection Institution for Boiler and Pressure Vessel. We could offer the international quality certificates of ISO 9001 and CE, and the inspection report of SGS, BV, etc., Quality Certificates, Energy audit report, and Energy Efficiency Test Report, etc.





2. Safety Assurance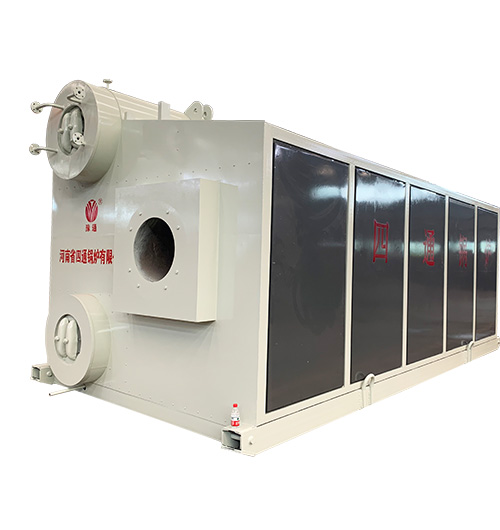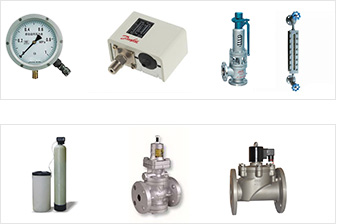 . Reliable boiler auxiliaries and multiple safety protection devices, such as pressure controller, pressure transmitter, water level alarm, safety valve, etc.

. Complete gas manifolds and protection system, including filter, pressure regulating valve, and solenoid valve, etc., to ensure the safety performance of fuel.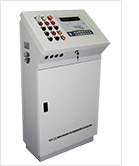 . Excellent and complete instrument system and PLC full automatic intelligent control system. The boiler could operate automatically after starting, the whole system could be controlled by the touch screen, operate conveniently. The internal wiring and elements are installed clean and tidy, to ensure the safe operation.




. Equipped with two explosion door at the furnace roof, to ensure the boiler operate safety and efficiently.






3. High Efficiency Assurance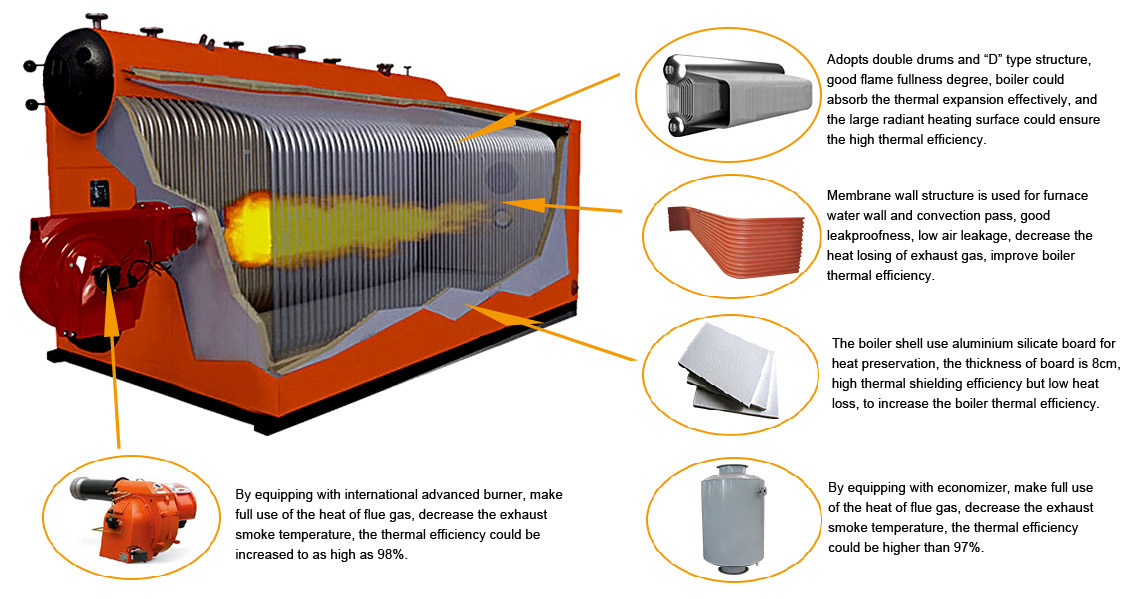 4. Professional Installation and After-sale Team

1) Professional engineer installation team offer the door to door installation and after sale service. The boilers will operate smoothly and safety, and you will get them without worries.
2) 24 hours hot-line to solve your problems, and offer the professional technical supports and after sale service in time to all over the world.





5. Convenient Maintenance

1) There are manhole and inspection hole on the boiler, convenient for boiler internal installation, inspection and clean.
2) Membrane wall structure is used for furnace water wall and convection pass, good leakproofness, effectively reduce refractory brick quantity and maintenance workload.